Beneficiaries' Stories
November 17, 2017
Liezle
She is a widow and has 6 kids; they are all studying, the youngest one being in Kindergarten. With the help of our Living Enhancement Program, she was able to set up a small business to earn enough money for her family's basic necessities. Her sons also help her to look after the shop after school. In addition, three of her sons are beneficiaries through our Light and Love Sponsorship Program and our Education Sponsorship Program.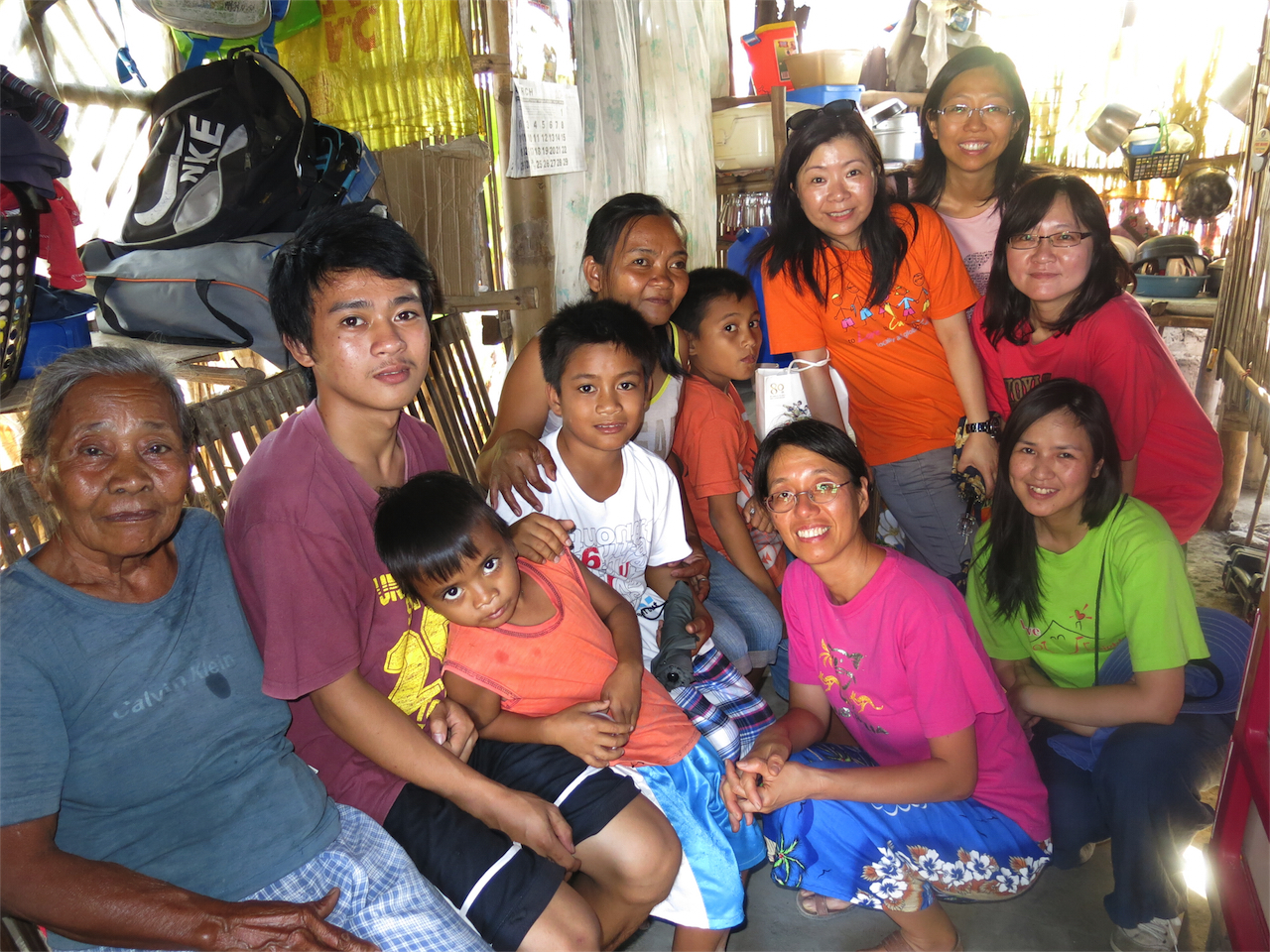 Keyvin's Family
His grandma has cancer and is bedridden. His grandpa is sick as well. They could not have enough to eat. With the help from our food program, they could get fed and also feel our concern and care.
The Maguiling Family:
They are strangers here, with no land, no relatives. They just built a simple house on someone else's lot, allowed as a favour to them. They felt so warm and surprised when we send them rice..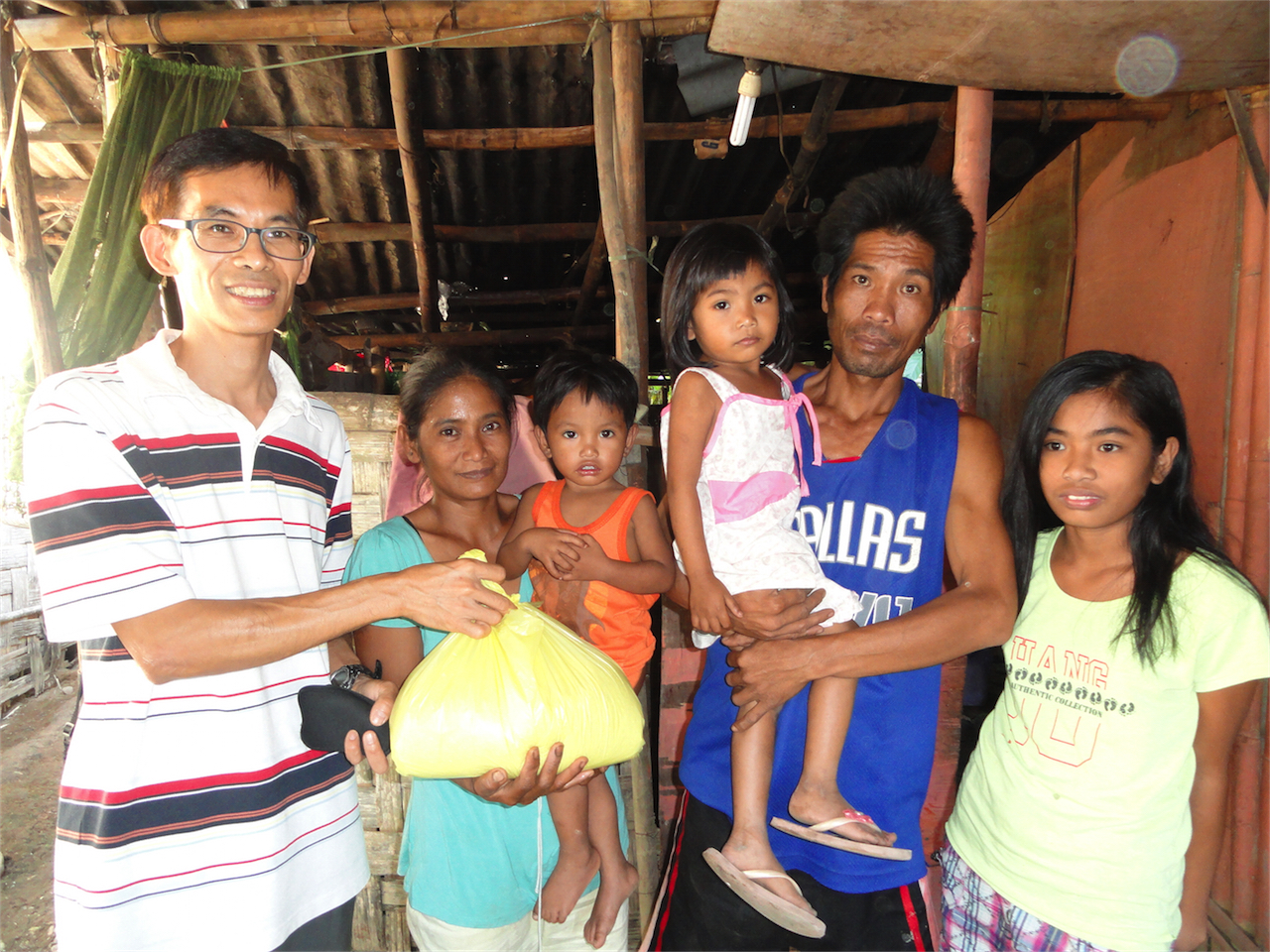 The Kids
Every day, rain or shine, they are so faithful and punctual to come to our center to play. Most of the families could not have enough money even to eat, much less to buy toys for their kids. They are so satisfied with very simple toys and games. They treasure every paper and crayon they could use for drawing. Some are from an area a bit far away; we bring them to our centre on a tricycle; over 10 kids could be jammed on such a small vehicle! The parents are so happy to let their kids go to our center.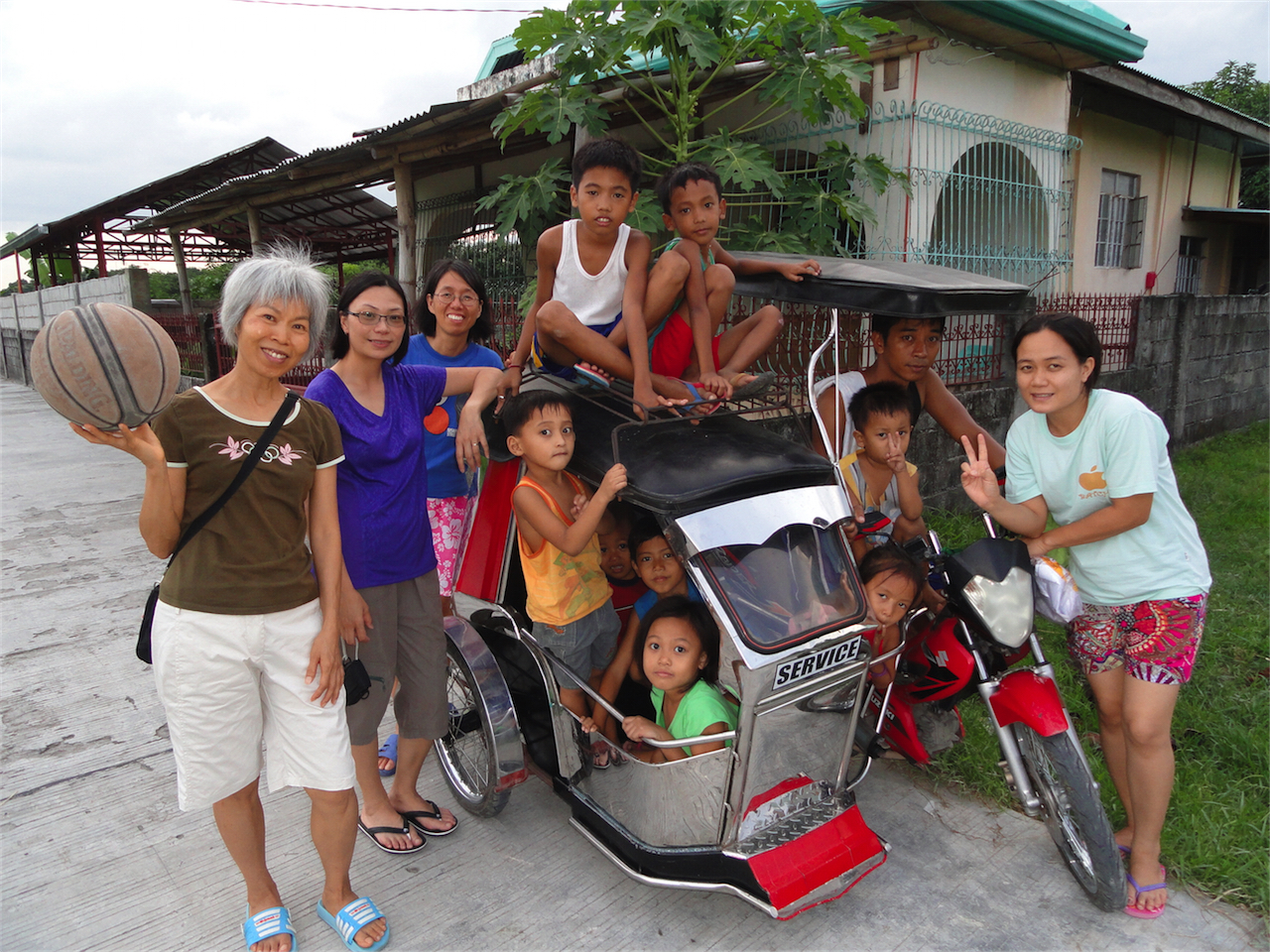 Their Thanks Liezle (Living Enhancement Program)
"A warmest greeting to our living Lord and Saviour, Jesus Christ. Brothers and sisters, thank you because we belong in one family. We are united with the love of God, and our union to Him is eternal. I'm very blessed, because God uses brothers and sisters as good instruments to help those people with spiritual needs. "I really give thanks that God has chosen my family. As poor in this world, but rich in love, hope and a strong faith. My family is truly blessed, because we know the love and the words of God. The love of God is the foundation. Why? Me and my kids still have the hope for our life. God molds me to love. Why? We learn how to face difficulties. We overcome all things because God lives in my heart. "God is the encouragement of my life. Why? I am still standing in the Lord is because I have the right to be the child of God. He lives in my heart forever. Brothers and sisters, thank you so much for the big heart to understand our situation. Brothers and sisters, thank you for showing and sharing your effort, time, and support. I appreciate how the Lord is in your hearts. Brothers and sisters, without your love to God, I don't know how my kids can study. But I give thanks we belong in Him from eternity to eternity. Brothers and sisters, thank you. God bless. Brothers and sisters, thank you for your kindly support."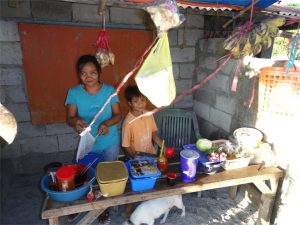 Lerma (Education Sponsorship)
"I thank God, because He gave me strength and wisdom to do all my school work and requirements for my studies. By His lovingkindness and grace, I was one of the top students in our school. I received an award as an outstanding student (Mens et manus Maior Award). For this achievement, I recognized God as my personal helper and great support. To God be the glory! (I actually feel shy to let others know about my award. God bless us all!)"
Lester A. Emperante (Education Sponsorship)
"I am so blessed and thankful, because I belong to this happy and sweet family of God. I am really enjoying the precious moments with brothers and sisters. "I want to extend my most sincere thanks to the Light and Love Home organization and to all the brothers and sisters, especially to those who share their big support wholeheartedly for my studies. My family is also happy and thankful to you all. I know for a fact that it would be difficult for me to graduate without the sponsorship program. I also know that it would be hard for me to return to you the same support as you have given me. But I promised myself before that I would study my best just to make the sponsorship grant worth it, and I am proud to say that I graduated from my degree course with good academic performance. And I am blessed that I did it well with God in my life. I will also share to you that I have been consistently on the Dean's List for our department. "During my studies, my family and I had many lacks when it comes to financial matters. But it only became my challenge and my inspiration to be strong. I will always be thankful for all of you and especially to God. May God bless you all more than you are blessings to others. May He always keep our fervent hearts for Him. THANK YOU SO MUCH!"